homemade miso
My friend gave me this homemade miso. This was made in last February and has been going through fermentation until now. It's finally ready to be enjoyed. Homemade miso is so much better and delicate than the regular store bought miso. When miso is this tasty, you can just it is like a dip. My son and I ate this with cucumber....amazing! Hard not to eat it all....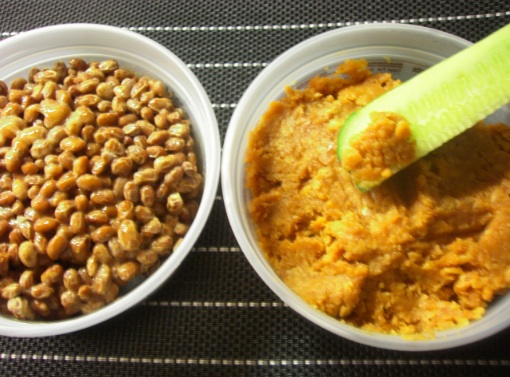 The left one is "natto", also fermented soy bean, but with different bacteria. It has a very strong smell and acquired taste, but Japanese staple breakfast. The right one is the homemade miso.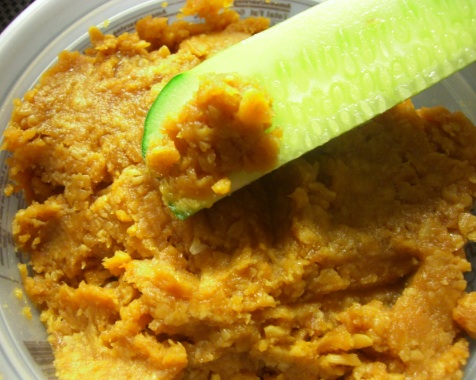 I think we'd just it is as is....I don't want to use this to make miso soup....too precious!